Proper Textile Cleaning
With top-of-the-line solutions and proper rinsing, David will have your carpets, upholstery, oriental rugs, and carpeted stairs looking cleaner than ever. Your complete satisfaction is guaranteed. We are the only company in the Temecula Valley that uses the RX20 truck mount hot water, self propelled extraction in the valley that is IICRC certified (Institute of Inspection Cleaning and Restoration Certification - www.iicrc.com)
Our cleaning method of truck mount hot water extraction utilizes high heat which sanitizes carpet without use of additional chemicals. We clean only with soft water, meaning that there are no contaminants to interfere with the cleaning process, leaving no residue on your carpet. Your carpet is clean and feels soft and like new.
A clean carpet is the best way to affect your indoor air quality. What lives around your rug? 74% of dirt in carpet is dust from indoor
environment it's full of dust mites. Allergies can be reduce by having a clean carpet.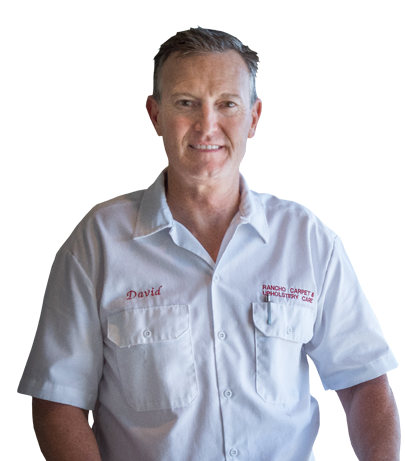 David Glass - Owner Operator & Master Certified Textile Cleaner
I am highly dedicated and passionate about what I do.
Since I personally perform each job, it is important to me that your carpet, upholstery, tile/grout and blinds are cleaned to as close to new condition as possible.


Want the most thorough carpet, upholstery, tile and blind cleaning in Southern Califiornia?
Carpet makers recommend a professional cleaning every 12-18 months. If pets and kids are in the house, carpets may need to be
more frequently cleaned.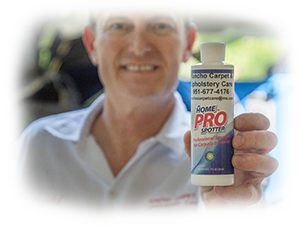 Free Home PRO Spotter Bottle With Lifetime Refill With Every Service!