Want the most thorough carpet, upholstery, tile and blind cleaning in Southern Califiornia?
Carpet makers recommend a professional cleaning every 12-18 months. If pets and kids are in the house, carpets may need to be
more frequently cleaned.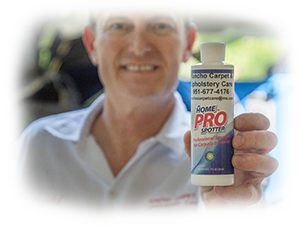 Free Home PRO Spotter Bottle With Lifetime Refill With Every Service!
Temecula, Menifee, Murrieta,
Canyon Lake, CA
Referral rewards available!
David Glass, certified master technician, can get your carpets, upholstery, tile, area rugs, and blinds cleaned & restored like new. Call Rancho Carpet & Upholstery Care today.
© 2017 Rancho Carpet and Upholstery Care. All Rights Reserved.